When it comes to Destination Weddings, Puerto Morelos might not be on top of your mind, but you might consider this beautiful small town since is strategically located and has lots to offer.
Cancun or the Riviera Maya are well know for being excellent destination weddings, but you should keep an eye to Puerto Morelos.
Puerto Morelos is a small town whose main activity used to be fishing, however with the arrival of tourism, a good hotel offer settled on its white sand beaches. It has not been long since the town became a Municipality and thanks to it, better services have arrived.
In addition of its typical mexican small town charm, its tranquility and its beautiful beaches, it is right between the city of Cancun and Playa del Carmen, just 20 min from CUN Airport.
Cancun International Airport is the busiest airport in Latin America, so it will not be difficult for you to find flights from anywhere in the world to this destination.
These factors undoubtedly make organizing a wedding in Puerto Morelos much easier. But… what about the location?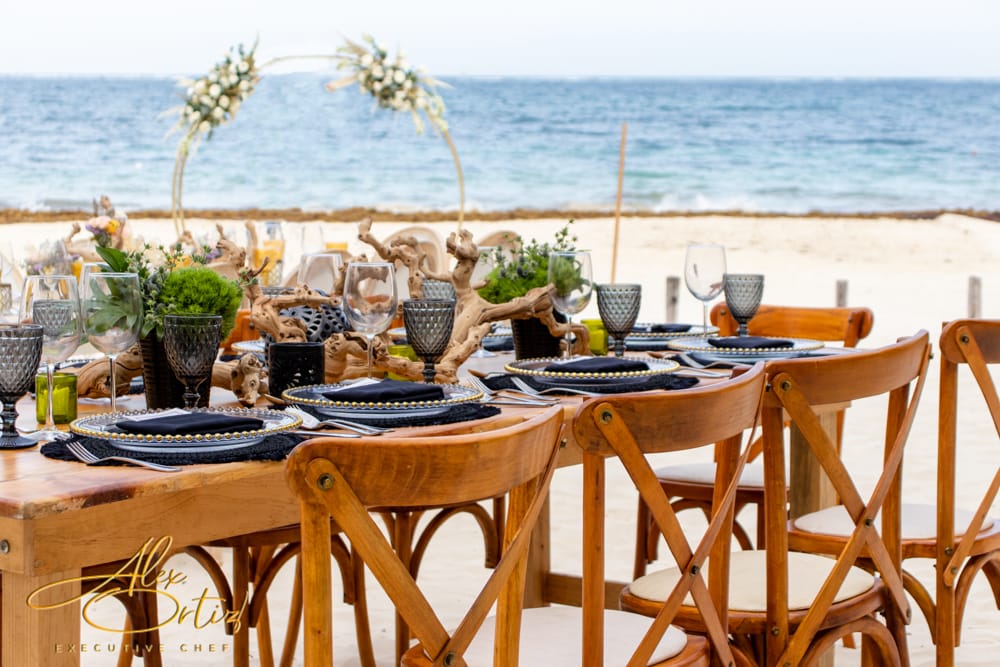 Acamaya Weddings
If you are looking for an ideal place to get married on the beach at Puerto Morelos, you have found it. At Acamaya Weddings we provide you with the best wedding location in Puerto Morelos with the best ocean views in a typical relaxed Caribbean atmosphere.
Our location has a nice 20×30 mt beachfront area surrounded by palm trees, and also a 13×20 mt palapa (local hut). Our facilities also include ample parking, 10 guest restrooms with AC, 2 staff restroms, kitchen, bridal suite with AC, and 2 extra cabanas.
In addition, you will not have to worry about anything! We have a team of wedding coordinators with more than 10 years of experience carrying out successful events. Our mission is that both the bride and groom and their guests have fun without any worries.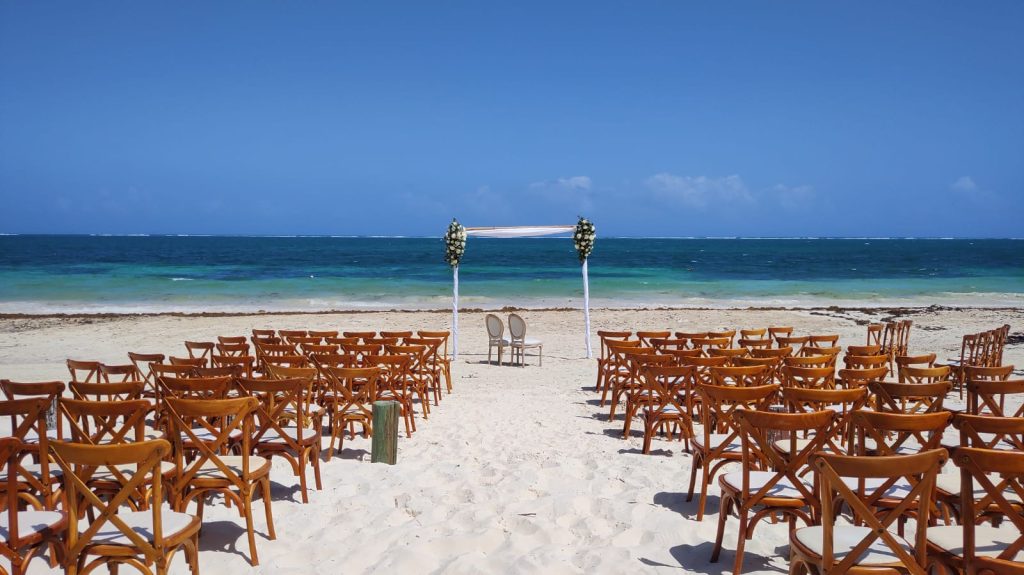 You provide the inspiration and we execute it in the best wedding location in Puerto Morelos. Contact us!
Contact us via Email: info@acamayaweddings.com o via Whatsapp: +52 998 191 9026 and start dreaming your Destination Beach Wedding in the Puerto Morelos coast!
¡Follow us on social media!
Acamaya Weddings Facebook / Acamaya Weddings Instagram